If you are preparing to sell your home in Houston real estate, it isn't easy to figure out what improvements can help sell your home most quickly and for the highest amount of money. Should you upgrade your furnace or remodel your kitchen? Should you remodel your bathroom or build a new one? Do you need to get your roof replaced or buy new appliances?
The best way to figure out what home improvements will add the most value to your home is to consult with a real estate agent who is familiar with your local market like in Houston real estate market.
Perhaps you are wondering about the smallest, most inexpensive items you can do to bring about a significant improvement in the quality of your home.
Most importantly, how much will you earn from the price of the listing, should you decide to invest?
Below is a list that will help you decide on the most beneficial renovations you can make in making your house ready for sale.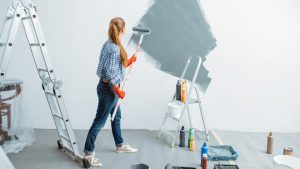 Painting
Painting is among the most simple, fast, and affordable methods of getting your house ready for sale. And the best thing is that you could be able to earn some money from it! Painting jobs typically include more than 100 percent of the item's price. It is worthwhile to move your furniture into the middle of your room and apply new paint to your house.
Remember, when you are making your home ready for sale, the home you're selling should be clean, neutral, and contemporary. The color of a living area or bedroom in a bright or unique color may be a good fit for your preferences, but it won't be a good choice for prospective buyers.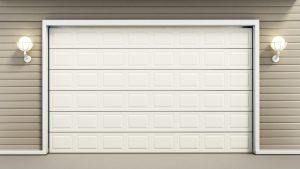 Garage Doors
Curb appeal is crucial when it comes time to buy or sell a property. Thus, having the exterior of your house well-maintained can draw in the largest number of potential buyers.
Things as simple as landscaping and newly potted plants can improve the appearance of your house, but one of the options you can make with nearly 100% return is the replacement of your garage doors.
Since they comprise an extensive portion of the exterior of your house and are among the primary points of interest when you drive up to your home, having them in a good state will make a big difference in the appearance of your home.
The best part is that you'll likely receive nearly, if not entirely, the entire amount you paid for it! For both the buyer and the seller, this is a win-win situation.
Entry Door
It may seem like a small change, but it can transform the look of your home when making your home ready for the market. Like painting, you'll need to choose neutral colors that will blend in with the exterior facade of your house. You'll want clean lines and a refreshing feel on your front porch because first impressions for potential buyers are vital.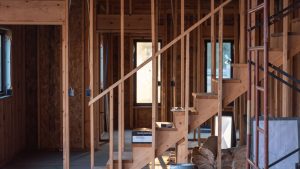 Additional Square Footage
Many homeowners desire additional space. In addition, adding an extra room or two can make your house more appealing to potential buyers. In addition, you can get a substantial proportion of the investment back. If your home is small compared to similar homes, it may be a good idea to expand the space.
According to a 2005 study conducted by the National Association of Realtors, every 1,000 square feet of the area increased the price of homes sold by 30 percent or more. According to a 2005 National Association of Realtors study, every 1,000 square feet of the area increased the price of homes sold by 30% or more.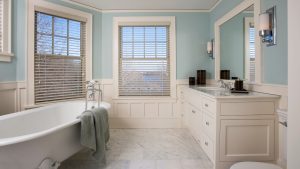 Bathroom Addition
There are two choices when it comes to bathroom renovations: you can either renovate your existing one or add one. A bathroom is a major expense for most families. It would be wise to add one.
Do your research to find out the number of bathrooms in other homes in the vicinity. It will discourage buyers from viewing your property if you have one less than the average home in the area.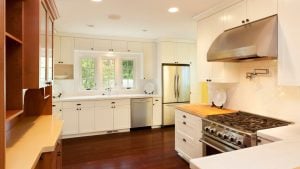 Minor Kitchen Remodel
Major and minor kitchen remodels are very different. A majority of minor kitchen remodels cost between twenty-five and twenty-five thousand. However, a major one can run up to twice that. Even though the cost of remodeling is lower, you can still have a beautiful kitchen.
Minor remodeling can include new countertops, cabinets, floors, fixtures, and flooring. For larger projects, you will need to replace appliances, light fixtures, and sinks as well as reface cabinets.
Ikea makes beautiful kitchens that are significantly more affordable than traditional kitchen remodels. Check out this article to see if your kitchen will hurt you on the market.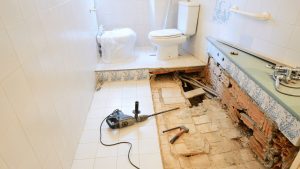 Bathroom Remodel
There are two options available concerning bathrooms. You can either remodel your bathroom or construct a new one. For many households, one bathroom can be a major issue, and, from an economic and logical standpoint, it makes more sense to have the bathroom of an extra person. That said, you should not use the tub in favor of a walk-in shower instead. It will add space to your bathroom, and, as there is the fewest number of tubs within the home, many people will take advantage of them, except for young children.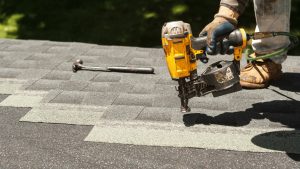 Replacement Roof
A new "roof" to the listing will give you more credibility than you thought. It is possible to recoup only about 70% of the cost of your purchase. If you have a damaged or leaky roof, it could deter potential buyers and even leave your house on the market.
Remember, your house's purpose will be the top priority for buyers. So, replacing the space rather than just the kitchen counter is better if the roof isn't in good shape.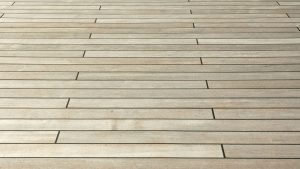 Adding a Deck
Your house might be decked out, in which case, replacing the wood or even resurfacing it could be all you have to do. However, if you don't have a deck but decide to build one for the property before selling, you'll likely be able to get three-quarters of what you spent back. Any additional space that is added to your house will boost its value.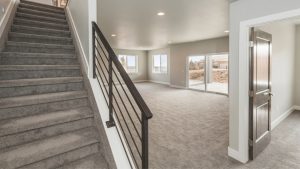 Finished Basement
It is suggested that you don't invest more than 10 percent of the value of your house. It is also recommended to keep it between 5–10% when finishing a basement.
As with the addition of space or a deck, a finished basement can add living space to a home. These are an integral part of their choices—making them look for the right home that meets their requirements.
Also, look at the market and determine whether it makes sense for you in terms of the best place to invest your money to upgrade.
Conclusion
When selling your house, it is essential to think like a buyer. Since you're probably going to be buying an additional home once you have sold the one that you are currently living in, you're aware of what's most important to you.
A stunning kitchen isn't going to compensate for the broken furnace or leaky roof. A gorgeous bathroom can't compensate for the general absence of bathrooms.
Conduct a thorough analysis of your property and determine what needs to be accomplished. Be sure that you're not neglecting the essentials, such as curb appeal, and that you're prioritizing functionality over aesthetics.
Remember that most buyers are planning to make improvements at their own expense once they have moved into a new residence. Don't stress about what it will look like over the actual building.
Additionally, keep in mind that the percentage you earn back is determined by several factors, like the cost of your house as well as the average cost of your area, the city you reside in, and how you are selling your home. Examine what you need to get done at your house and select the ones for which you will get the maximum amount of money back.
If you are planning on selling your home, contact Aurhomes Group – a real estate agent Houston. We are a team of experienced real estate agents in Houston who will help you prepare your home for sale and get it sold fast and for top dollar. We specialize in the Houston real estate market and can help you navigate the process of selling your home.Contact us today to learn more!