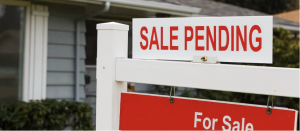 In the wake of the Federal Reserve's aggressive interest rate policy, the housing market has suffered.
The average 30-year fixed mortgage rate slipped to 6.09% last week, down from a peak of over 7% in November, according to Freddie Mac.
A statement from First American's Deputy Chief Economist Odeta Kushi states, "There are interested buyers out there." "From a financial perspective, buying a home comes down to a payment-to-paycheck calculation, and lower interest rates may help to reduce the mortgage payment while higher incomes may increase one's monthly paycheck."
Redfin (RDFN) CEO Glenn Kelman said late last month that the housing market in January was "stronger than expected."
According to the Mortgage Bankers Association, mortgage applications fell 10% for the week ending January 27, marking a 41% decline from a year ago during the same period. According to a survey by the University of Michigan, just 16% of prospective buyers said now is the right time to buy, the same as in November.
As the calendar flipped from 2022 to 2023, new data has indicated the housing market may be turning a corner.
Sentiment among home builders
In 2022, a pessimistic outlook dominated the homebuilding industry, but there are signs that viewpoint has changed.
For the first time in over a year, single-family home builders' confidence rose in January, ending a 12-month decline and signaling a potential turning point.
According to Kieran Clancy, senior U.S. economist at Pantheon Macroeconomics, "probably past the worst, but a sustained improvement will have to wait."
Builders continue to use incentives such as price reductions to boost sales, but NAHB Chairman Jerry Konter noted that the lows for housing permits and starts are near and "a rebound for home building could be underway later in 2023."

The number of housing starts
Housing starts dropped 1.4% in December to an annualized rate of 1.38 million homes, down 22% from December 2021 levels, the Commerce Department reported Jan. 19.
Compared to last year, single-family housing starts increased 11.3% to 909,000, while multi-family housing starts were 463,000.
Building permits declined 1.6% in December to 1.33 million, down nearly 30% from the same month in 2021. Single-family permits dropped 6.5% to a pace of 730,000, while multi-family permits rose to 555,000.
New construction was also plagued by higher construction and labor costs.
According to the National Association of Home Builders, construction costs have risen by more than 30% since last year.
Sales of existing homes
Bloomberg data shows existing home sales fell to 4.02 million in December, an eleventh consecutive monthly decline, but still better than economists' expectations of 3.95 million.
According to data released by the National Association of Realtors on Jan. 20, the median sales price of an existing home increased 2.3% to $366,900 compared to a year ago.
NAR Chief Economist Lawrence Yun said in a statement that buyers had another difficult month in December due to limited inventory and high mortgage rates. Due to the marked decline in mortgage rates after peaking late last year, expect sales to pick up again soon."
At the end of December, there were 970,000 housing units available for sale, down 13.4% from the previous month, but still 10.2% higher than a year ago.
Sales of pending homes
On Jan. 27, the National Association of Realtors reported that the number of contracts signed to purchase previously owned homes rose 2.5% from December to 76.9.
In the Northeast and Midwest, contracts for previously owned homes fell, but in the South and West, they increased. For the year, all four regions experienced a dip in transactions, with the West taking the biggest hit at 37.5%.
The recent low point in home sales activity is likely over, Yun said. "Mortgage rates drive home sales, and recent declines in rates are helping to stabilize the market."
Sales of new homes
The Census Bureau reported Jan. 26 that new home sales rose 2.3% last month to 616,000, up from 602,000 in November. This figure is still 26.6% below December's pace of 839,00 in 2021.
In December, the median sales price of a new home was $442,100, with the average sales price at $528,400. There were 461,000 new homes on the market for sale at the end of last month, representing 9 months of supply.
In recent earnings reports, homebuilders said they're responding to lower mortgage rates and better pricing as buyers slowly return to the market.
On its earnings call last week, PulteGroup (PHM) said it is planning "a consistent cadence of new starts" in order to turn inventory at a consistent pace.