The process of buying or selling a home is very convoluted. If you're new to the real estate market, there might be language that bamboozles you. Having clarification from your agent is great, but it can also give you empowerment if take the time to understand the terms yourself. Below are some key phrases in relation to real estate you should probably memorize: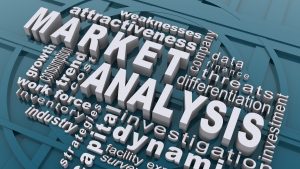 COMPARATIVE MARKET ANALYSIS
A comparative market analysis (CMA) is an in-depth report prepared by your real estate agent that estimates the value of your property. Your real estate professional will compare houses that have recently sold in your region to determine how much your house should sell for.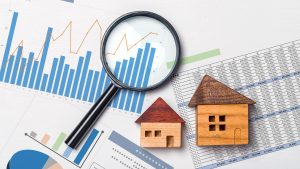 MULTIPLE LISTING SERVICE
The Multiple Listing Service (MLS) is a set of databases with information on real estate listings. Using the MLS, your real estate agent can look for homes in your area or list your home as being for sale.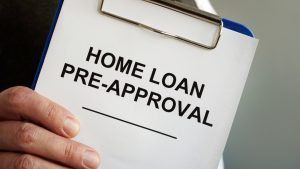 PRE-APPROVAL
A mortgage lender's pre-approval is the process of being determined suitable for a home loan. You may apply for pre-approval either before you begin your house hunt or after you have placed an offer on a property. The lender will want to see evidence of employment, assets, debts, and other financial information.
Your lender will calculate the maximum amount of money you can borrow based on the information you provide. This number may be used to create a budget and assist you in your home search. Although things may change between your pre-approval and an actual mortgage approval, applying for official approval is usually much easier if you've been pre-approved.

PRE-QUALIFICATION
Pre-qualification is the process of getting a general idea of how much you can borrow for a home loan.This process is quicker and simpler than applying for pre-approval, but the details are not as specific. Your pre-qualification is a great baseline for your home search, but the official numbers may be different when you apply for a mortgage.
DEBT TO INCOME RATIO
The debt-to-income ratio (DTI) is a percentage that indicates how much of your monthly pre-tax income goes toward debt repayment. If you have $4,000 in monthly income and $2,000 in monthly loan payments, your DTI is 50 percent. The debt-to-income ratio (DTI) is used by mortgage lenders to ensure that you can make regular mortgage payments.
There are two types of debt-to-income ratios that prospective lenders may utilize. Your front-end DTI is the percentage of your income that would go toward your mortgage payment if given the loan. The back-end DTI consists of your housing payment and any other debts, such as automobile payments, student loans, and credit cards.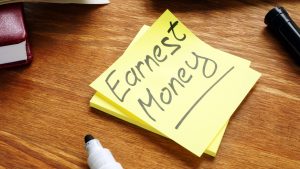 EARNEST MONEY
Earnest money is a sum of money that you give to the seller to prove that you intend to buy the property. In most situations, earnest money is paid shortly after the offer is accepted, and it typically amounts to 1% to 3% of the sale price. The earnest money is generally applied towards the down payment or closing costs when buying a home.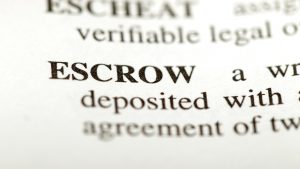 ESCROW
Escrow is when a third party hangs onto the buyer's earnest money until the sale is finalized. This way, their cash is protected and sound until closing. When that time arrives, the money in escrow is dispersed to the seller.

ADJUSTABLE RATE MORTGAGE
A variable-rate mortgage (ARM) is a form of loan with an ever-changing interest rate. The majority of ARMs have an introductory period lasting several years at a low fixed rate. Then, the interest rate fluctuates on a regular basis over the rest of the term. The majority of ARMs change every six months, although some change more or less frequently.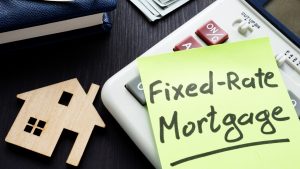 FIXED-RATE MORTGAGE
A fixed-rate mortgage is a home loan with an unchanging interest rate for the entirety of the loan. This means that your monthly principal and interest payments will always stay \the same, but other aspects of your monthly housing payment may still change if things like property tax rates fluctuate.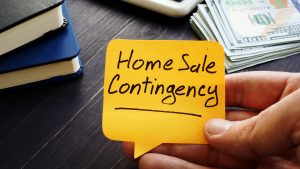 CONTINGENCIES
Contingencies are provisions that are outlined in the purchase agreement when your offer on a property is accepted. There are numerous typical contingencies available to both the seller and buyer during the transaction.
For example, if the buyer discovers an issue with the property during a home inspection, they have the option to negotiate the contract or back out of the transaction. Another typical agreement is one that allows you to withdraw your offer and recoup your earnest money deposit if you are unable to sell your old house within a certain time limit.

APPRAISAL
An appraisal is a calculation of the value of your property. This is an essential step in the real estate deal since it assures the mortgage lender that you are receiving full value for your loan. The appraisal generally takes place after the offer has been accepted and before closing. If the home's estimated worth is less than the purchase price, the buyer may be required to pay money to the lender or renegotiate with the seller.
PRIVATE MORTGAGE INSURANCE
Private mortgage insurance (PMI) is a type of protection for your lender in case you're unable to make payments on your loan.. Homeowners typically have to pay PMI until they have built up 20% equity in their home, as it's risky for mortgage companies to lend money to borrowers who don't have much equity in the property. PMI usually costs between 0.5% and 1% of your original loan amount per year, and can be included in your monthly mortgage payment.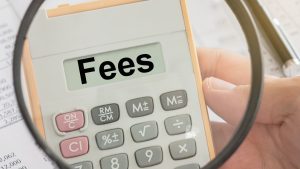 ORIGINATION FEE
The origination fee is an amount charged by your mortgage lender for processing and underwriting your home loan. Your loan's closing costs typically cover a multitude of smaller fees. Origination fees usually amount to 0.5% to 1% of the total mortgage.
It is crucial that you familiarize yourself with common real estate terms before beginning your transaction. Buyers and sellers must always consult agents or experts, but it does not hurt to have prior knowledge of the process. By understanding these key phrases, you can remain in control throughout every step.
Aurhomes Group is a real estate agent Houston, Texas that specializes in helping people buy and sell homes. We have a team of experienced agents that can assist you with every step of the process, from finding the right property to negotiating the best price. We also offer a wide range of services, including home appraisals, mortgages, and more.Contact us today to learn more about how we can help you with your real estate needs!